Inkjet Graphics: Scrim & Poly
IMPORTANT:
We only ship in per roll quantities.
The "MIN QTY" shown represents the number of rolls per carton.
Example: If you want to order 4 rolls then select Qty 4. Please only order rolls in multiples of the minimum quantity. Example: If "MIN QTY" says 4 you may order Quantities 4, 8, 12, 16, etc.… Assistance is available Mon-Fri. 8:00am - 5:00pm EST.
Any questions please call 781-749-8687 or email sales@topazeng.com
DMVB15 - 15.5 Mil Premium Scrim Vinyl Banner (Matte) : 3"/Univ cores
A premium scrim, outdoor/indoor banner material with an opaque, tear-resistant, polyester scrim sandwiched between two PVC layers. Resists water and UV damage, drapes easily. Caliper: 15.5 mil
DMVB2 - 15 Mil Scrim Vinyl Banner: 3"/Univ cores
DMVB2 is a 15 mil smooth, bright white, aqueous inkjet coated scrim banner. DMVB2 uses the same coating technology as the original DMVB14, providing the same rich blacks, wide color gamut with the same profile and printer settings. DMVB2 will deliver the same water and scratch resistance as well as overall durability as DMVB14.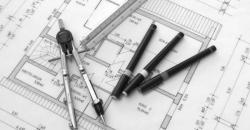 Scratch & Water Resistant 15 mil Scrim Vinyl - 3"/Univ cores
A 19 mil. PolyCotton blend, water resistant matte canvas. Compatible with both dye and pigment inks.

Topaz Engineering Supply, Inc.
35 Pond Park Road, Hingham, MA.
800-255-8012
|
sales@topazeng.com

Partner First Platinum Imaging Printing Partner
Specializations
Partner First DesignJet Specialist
Partner First Technical Production Specialist
Partner First Services Specialist Sales