Inkjet Graphics: Film
IMPORTANT:
We only ship in per roll quantities.
The "MIN QTY" shown represents the number of rolls per carton.
Example: If you want to order 4 rolls then select Qty 4. Please only order rolls in multiples of the minimum quantity. Example: If "MIN QTY" says 4 you may order Quantities 4, 8, 12, 16, etc.… Assistance is available Mon-Fri. 8:00am - 5:00pm EST.
Any questions please call 781-749-8687 or email sales@topazeng.com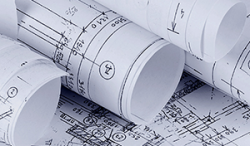 4 mil Clear Inkjet Film with side stripe
4 mil dimensionally stable clear polyester film with clear inkjet coating.
SBL7 - 7 Mil Backlit Film (Matte): 3"/Univ cores
SBL7 is our AWARD WINNING universal polyester backlit film with a matte surface. It is ideal for backlit signage applications and provides maximum transmitted and reflected ink density, ensuring vivid color and high image resolution. SBL7 can be used in indoor and outdoor light box graphics and kiosks. It has excellent scratch resistance and does not require lamination.

Topaz Engineering Supply, Inc.
35 Pond Park Road, Hingham, MA.
800-255-8012
|
sales@topazeng.com

Partner First Platinum Imaging Printing Partner
Specializations
Partner First DesignJet Specialist
Partner First Technical Production Specialist
Partner First Services Specialist Sales