17 lb. Inkjet Vellum Rolls
17 lb. Inkjet Vellum: 2" cores: 17 lb. vellum is specially formulated for wide-format CAD and engineering originals. A 100% cotton fiber base, non-solvent transparentized vellum that provides an excellent printing surface. This vellum is compatible with most monochrome printing. Topaz's 17 lb vellum is excellent for high-speed diazo reproduction and archival storage. Fast dry time allows for immediate handling of the drawing increasing productivity.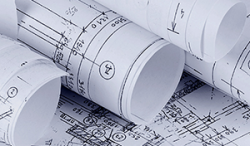 Vellum
Manufactured from 100% cotton rag and containing no sulfite and is a highly durable vellum with traditional coating. Recommended for monochrome line work. Rolls and sheets are bagged to protect against light, heat and moisture, then packed in rugged cartons designed to protect against the rigors of next-day and small-parcel shipments.
IMPORTANT:
We only ship in per roll quantities.
The "MIN QTY" shown represents the number of rolls per carton.
Example: If you want to order 4 rolls then select Qty 4. Please only order rolls in multiples of the minimum quantity. Example: If "MIN QTY" says 4 you may order Quantities 4, 8, 12, 16, etc.… Assistance is available Mon-Fri. 8:00am - 5:00pm EST.
Any questions please call 781-749-8687 or email sales@topazeng.com

Topaz Engineering Supply, Inc.
35 Pond Park Road, Hingham, MA.
800-255-8012
|
sales@topazeng.com

Partner First Platinum Imaging Printing Partner
Specializations
Partner First DesignJet Specialist
Partner First Technical Production Specialist
Partner First Services Specialist Sales