Genuine HP Backlit and Blockout Films
A wide range of Backlit and Blockout Films media. Huge inventory of the most popular sizes ready to ship. Plotter papers for HP Designjet and HP PageWide models at great prices.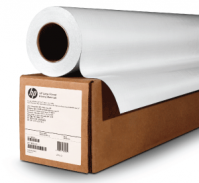 HP 8.7 mil Backlit Polyester Film - 2" cores
Create high-impact backlits with the sharp, vibrant color that commands attention. With a specially-engineered coating, this polyester film provides saturated colors and deeper, denser blacks to produce razor-sharp, vibrant images that stand out when backlit. Keep peak productivity with this high-performance film. With a high-end polyester base and compatibility with HP Latex Inks, this film provides a sturdy construction with improved scratch resistance and rigidity for easier handling and installation.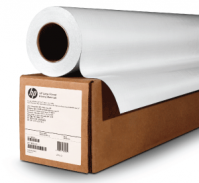 HP 8.7 mil Premium Vivid Color Backlit Film - 2" cores
Impress your customers with long-lasting backlit displays full of high-impact color and brilliant, true-to-life images - with or without backlight. Increase your output capacity and deliver quick response times with these fast-drying prints. This film is easy to handle, and it's recyclable. Produce brilliant, razor-sharp images no matter what the application. The porous coating on the printable front side of this media enhances image definition and provides excellent color contrast, even without backlight.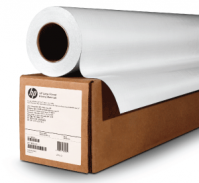 HP 9.8 mil Everyday Blockout Display Film
248 microns (9.8 mil) | 220 gsm
HP Everyday Blockout Display Film is a 9.8-mil composite polymeric display film with a light-blocking opaque layer that prevents show-through so viewers see clean, crisp images. The coating enables durable prints that dry quickly and is compatible with both HP DesignJet inks and HP Latex Inks.
IMPORTANT:
We only ship in per roll quantities.
The "MIN QTY" shown represents the number of rolls per carton.
Example: If you want to order 4 rolls then select Qty 4. Please only order rolls in multiples of the minimum quantity. Example: If "MIN QTY" says 4 you may order Quantities 4, 8, 12, 16, etc.
Important: A recent change to UPS and FedEx shipping policies has affected the shipping price of packages that weigh 50lbs or more. If your order contains packages that weigh 50lbs or more you may be subject to additional shipping charges once your order is reviewed prior to shipping.
*Product Descriptions with an asterisk have a shipping weight of 50 lbs or more.
Any questions please call 781-749-8687 or email sales@topazeng.com

Topaz Engineering Supply, Inc.
35 Pond Park Road, Hingham, MA.
800-255-8012
|
sales@topazeng.com

Partner First Platinum Imaging Printing Partner
Specializations
Partner First DesignJet Specialist
Partner First Technical Production Specialist
Partner First Services Specialist Sales