Xerographic Film
IMPORTANT:
We only ship in per roll quantities.
The "MIN QTY" shown represents the number of rolls per carton.
Example: If you want to order 4 rolls then select Qty 4. Please only order rolls in multiples of the minimum quantity. Example: If "MIN QTY" says 4 you may order Quantities 4, 8, 12, 16, etc.… Assistance is available Mon-Fri. 8:00am - 5:00pm EST.
Any questions please call 781-749-8687 or email sales@topazeng.com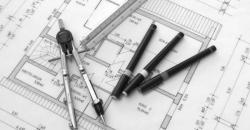 4 mil Xerographic Erasable Film / Mylar: 3" cores
True xerographic, Xerographic and LED quality, designed specifically for engineering copiers and LED or Xerographic plotters. Our 20 lb. bond is bright white for strong visual contrast and is manufactured to control curl and static. Opaque Bond is economical, not archival and sheets are corner notched for convenient processing. An excellent choice.

Topaz Engineering Supply, Inc.
35 Pond Park Road, Hingham, MA.
800-255-8012
|
sales@topazeng.com

Partner First Platinum Imaging Printing Partner
Specializations
Partner First DesignJet Specialist
Partner First Technical Production Specialist
Partner First Services Specialist Sales